A home. An atelier. A multifunctional space
To eat, to sleep, to create.

---
A home to rent, located in a patrimonial preserved Bauhaus Building in LILIENBLUM 12, Tel-Aviv.
Originally, it was the house of Abraham Soskin, considered as one of the pionner photographer in Israël. Today the apartment can host until 6 persons to sleep, and up to 30 persons for ceremonies and events.
To eat
---
With a large terrace the apartment offers a breathtaking view of the typical district of Neve Tsedek. Surrounded by greenery, the space has a quadrule exposure.
The space is perfectly appropriate for a private dinner, a ceremony, a celebration.
Lilienblum 12 is the house and the studio of the artist and designer Gregory Abou. Conceived as a multifunctional space, the vast apartment can take different shapes according to your needs.

To sleep
---
The apartment is available for short-term rentals, accommodating up to 6 people.
Composed of 3 bedrooms, a living room kitchen, and two bathrooms, the apartment is spread over an area of 90 m2, plus a terrace of 60 m2.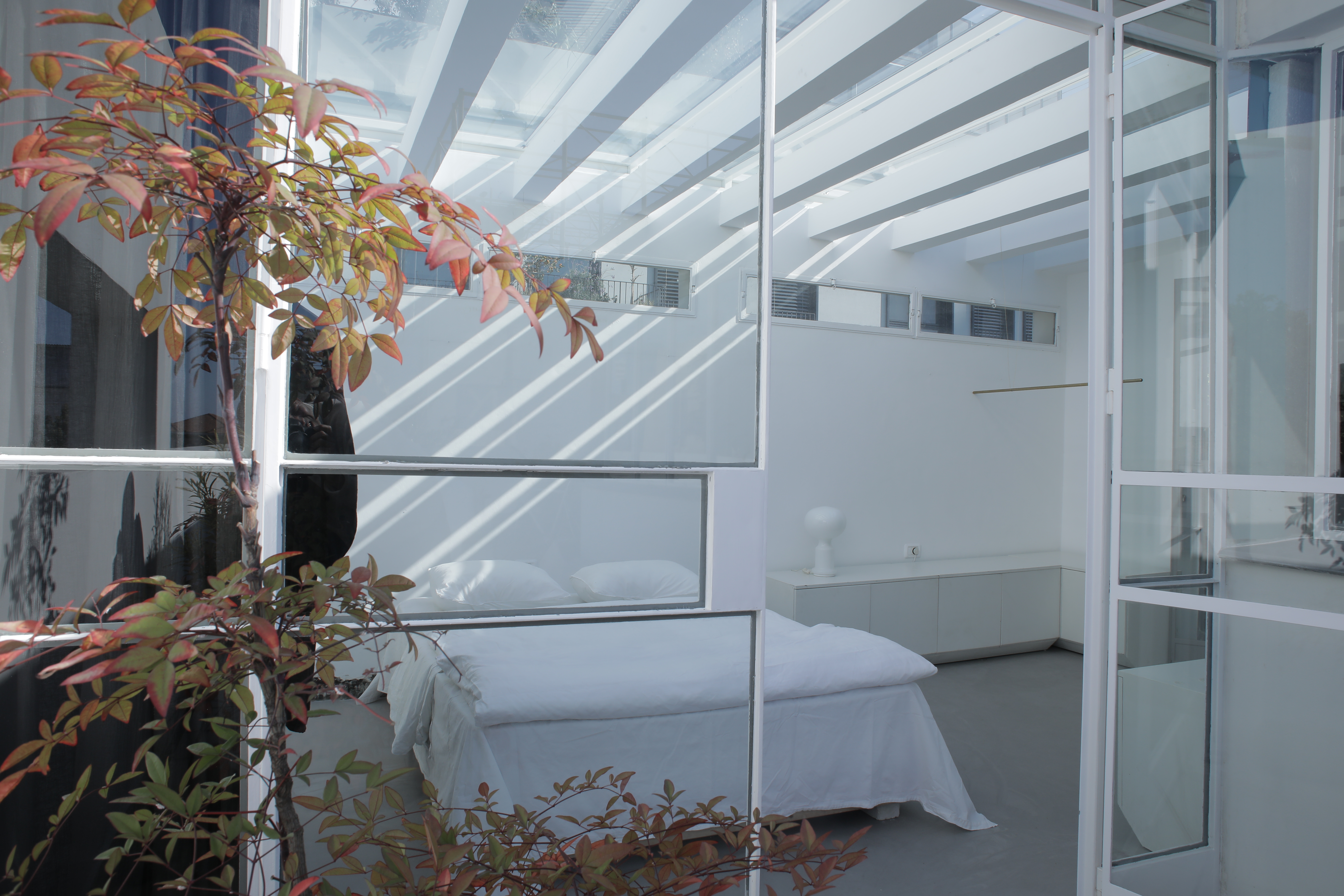 ROOM 1/ Glass room: sleep under the sky / 15 sqm
The room is directed to the open terrace
Orientation: east / west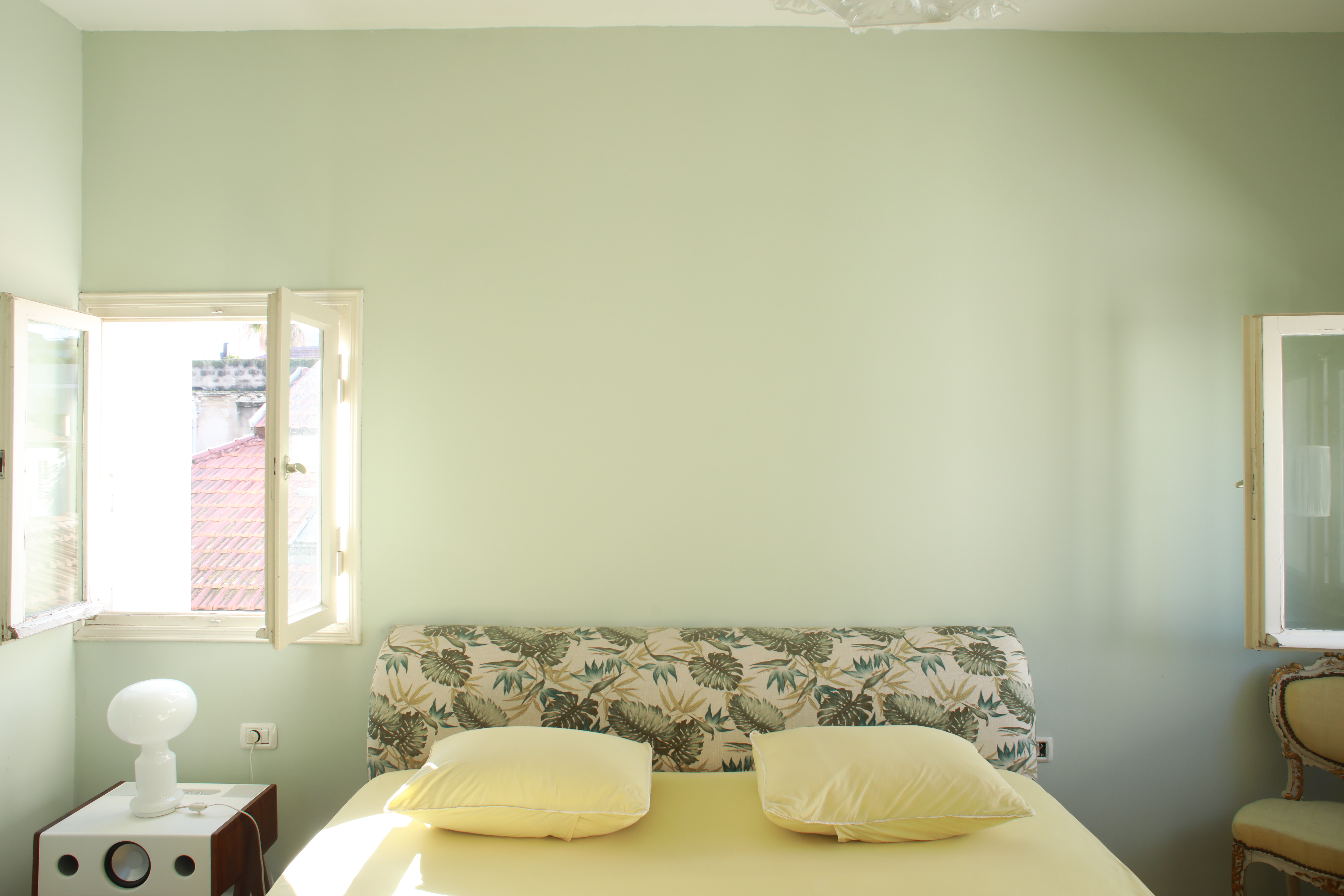 ROOM 2/ Master bedroom: sleep with sound of the garden / 15 sqm
Orientation: south / west



ROOM 3/ "Japanese" room: sleep with sound of the garden / 12 sqm

Orientation: south / east
To create
---
A unique space in the heart of Tel-Aviv, for your photo shooting.
A meditative space for your practice, your research, your personal work.
For stillness.